I just came out of a meeting where we looked at the analytics for the usage of LDHR.org. Overall, the statistics were quite promising, but I also came away a little unsettled. I was encouraged that Leadership Selection was a page that received one of the highest numbers of unique and total visits. But at the same time, one of the pages with the least number of visits is the Leadership Pipeline Process (LPP). These stats, along with Andrea's sharing on the recent Staff Life Cycle survey results, where the five lowest scores were all in the Leadership Pipeline section, cause concern about the sustainability of our movement over time.
The Leadership Pipeline Process consists of four important steps:
Identify your leadership needs.
Assess your potential leaders.
Develop leaders for future deployment.
Select and Deploy new leaders for the movement.
The first three steps should be part of a regular annual cycle. They are covered in the LDHR.org Leadership Pipeline Process area. Step 4 is a process implemented based on the current need for new leaders. That step is covered in the LDHR.org Leadership Selection and Leader Transition areas.
The analytics indicate that when we feel the urgency of appointing a new leader, we scramble to meet that need with the Leadership Selection process. Unfortunately, because the annual cycle of the first three steps is often neglected or not fully implemented, we do not have a "pool" of potential leaders ready for deployment to meet our leadership needs. This is why Andrea says that the Leadership Pipeline Process (LPP) is an area that needs the greatest attention.
Why is the implementation of the LPP so difficult?
What needs to be done to improve your implementation of the LPP?
Please share your thoughts and your experience of using the LPP.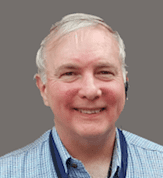 Dennis Metcalf is married to Trinidad (Dang), and they have two adult children and three joy-giving grandchildren. He has served in LDHR at the area level (East Asia Area LDHR team leader) and at the global level (Global HR team and now on the VP LDHR team) for more than 20 years.