The New Staff Training offers an exciting new curriculum with relevant, engaging, interactive sessions. There is one session created for each one of the new 39 Desired Outcomes.
You will see that each session has heart, mind, and hands components to facilitate learning and life change. There are Scripture passages to study, excellent articles to read, activities to apply, additional resources for deeper, individualized learning, and evaluation opportunities.
The sessions are designed to be done one-on-one with a trainer/mentor or in small groups, but can be adapted for a variety of training situations.
You can view one of the sesson notes, so you know what they are like. Just click HERE.
GUIDEBOOK
The training curriculum includes a GUIDEBOOK that explains the history, philosophy and layout of the training sessions. It also includes pags for doing a comparative evaluation of your present training program with the new 39 Outcomes. Click here to see a PDF of the GUIDEBOOK for viewing.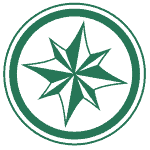 ORIENTATION MANUAL 
The New Staff Training materials also include an Orientation Manual for the New Staff leaders.
TRAINING SESSIONS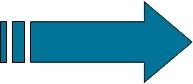 For EASY DOWNLOAD options for ALL the training files: Guidebook, Orientation Manual, and training sessions (for adaptation or translation) click the GOOGLE DRIVE LOGO for the language you desire.
(**SPECIAL NOTE: When you view the materials, you may find the WORD layout a bit skewed by Google Docs. If you choose to download any resource, choose WORD format, and the layout will automatically re-align for you!)


Do you have any questions about these materials? Any comments or suggestions? Please leave a comment! We'll get back to you!