As a team leader, you know how important it is to develop the members on your team. Developing your team members is an intentional, high priority part of your role as the team leader. The best way to do this is to have regular, individual conversations with each of the people on your team. These conversations are called "Position Focus Conversations", and they should take place – at a minimum – three times a year. Once at the beginning of the year (to set the FOCUS), then at a mid-year mark (to REFINE that focus based on progress and new realities), and finally at the end of the year (the REVIEW).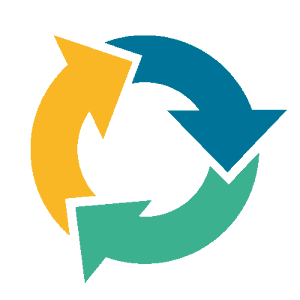 These important conversations involve three elements: The first element ensures that each team member is working on Critical Mission Objectives (CMOs) that are motivating and fulfilling and are part of moving your team towards the goals that have been established as part of the team strategic plan. A team member may also include growth area goals from a Personal Development Plan as part of the year's focus.

During each of the three conversations, you also want to give your team members the gift of FEEDBACK. Lots and lots of positive, affirming feedback and also any corrective or instructive feedback that will help the team member grow in character and do a better job. Everyone needs constructive, encouraging feedback – no matter how confident or competent they may appear. And you definitely do not want to leave errors or blind spots unaddressed. They will not disappear or get better without attention; they will only get worse. Feedback is a gift. (To grow in your ability to give and receive feedback, check out this free resource: 30 Days of Feedback)

Key Development Assignments (KDAs) are the final element of a great Position Focus Conversation. A KDA is a "stretch" assignment that you give to each team member to increase capacity for future leadership roles. As you consider where each person can develop to be better prepared for future opportunities, you choose an assignment that will help them learn new skills, gain new experiences, and/or build stronger relationships.
Here are two excellent resources for writing Key Development Assignments:
Understanding Key Development Assignments
Key Development Assignments (and helpful sample list)
If you have not scheduled Position Focus Conversations yet with each of your team members, why not schedule your first conversation today!

If you already have regular position focus conversations, please share your best practices with us!
How do Position Focus Conversations help your team develop and accomplish important goals?
---
For more information and resources about the position focus conversations, please see the "Implements the Development Cycle" Module in the Team Leader Training page.