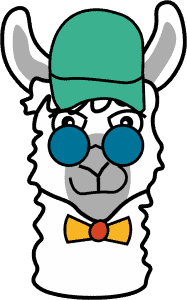 Hello. I'm the LDHR Llama.
I'll be your guide as we walk the LDHR leader journey together. This members' area is a rather special place just for those of us who work in LDHR within one of the CCCI/Cru family of ministries worldwide. Check out the options below to get you started on your best path.
I'm already an LDHR member
and know the score.

(Click below to log in with Okta - if you land back here again, you'll need to request access. See middle box.)
I work in LDHR within
the CCCI/Cru family.
(We're waiting for you to come and join us.
Click here to request access or email llama@cru.org, and we'll get back to you as soon as possible.)
Nevermind. I'll make do with your other wonderful content.
Emerging Leader Initiatives (ELI)
The Emerging Leaders Initiative (ELI) is an intra-organizational developmental experience designed to help prepare emerging leaders for higher levels of organizational leadership by developing their relationship with God and others, leadership and managerial skills, capacity, and confidence. An ELI is designed to help emerging leaders adapt to organizational, individual, and cultural needs.
Building Powerful Ministry Teams (BPMT)
BPMT is Cru's model for healthy teams. We believe that by investing in the building of powerful ministry teams, we will see God's blessing in new and multiple ways. Triaxia has partnered with Cru to provide this proven framework for high-performing teams. [**We have permission to use this material ONLY in Cru contexts. It cannot be copied or distributed outside of Cru.]
The real reason people won't change is not due to a lack of skill or deep commitment within them but rather because of hidden competing commitments caused by false assumptions.  By learning the Immunity to Change process and working with a peer coaching group, leaders can make mindset shifts that lead to increased innovation, networking, initiative, and ownership.